Explore Tanzanite Through Time
585 Million Years Ago
The world's only Tanzanite deposit was created by massive tectonic plate activity and intense heat in the area that would later become Mt. Kilimanjaro.
The conditions involved in tanzanite's formation saw the random incoroporation of the vanadium (the chemical responsible for tanzanite's blue and red coloration), in an event so unique it is often described as a geological phenomenon.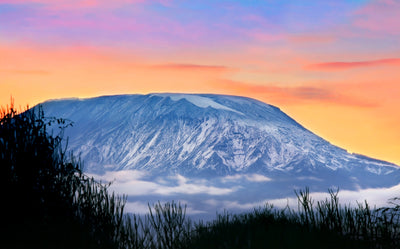 1967 & 1968
Legend says that it was Massai cattle herders that first noticed tanzanite some 30 years ago after a fire caused by lightning burned areas in Tanzania. The herders noticed that brown zoiscite crystals had turned a deep blue – purple due to the heat from the fire. Within a short time, 90 claims appeared in the same 20 square-mile area. For centuries Massai chiefs have honored women with gifts of tanzanite stones as a symbol of fertility and celebrate new birth. Rich Blue-Purple hues also signify royalty.
Tiffany & Company recognized its potential as an international seller and became the stones main distributor. Tiffany named the gem after the country it came from.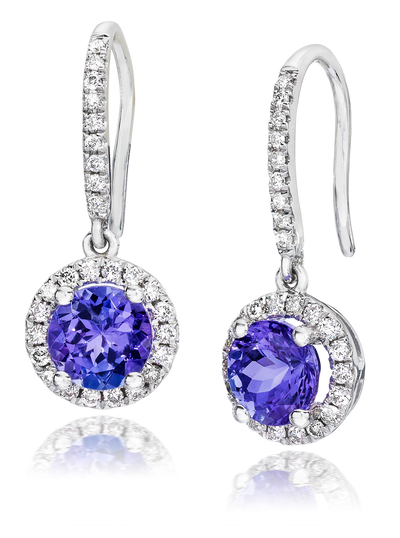 2002
Tanzanite joined turquoise as the accepted birthstones of December. This was the first change to the birthstone list since 1912, proving that tanzanite's popularity was rapidly growing.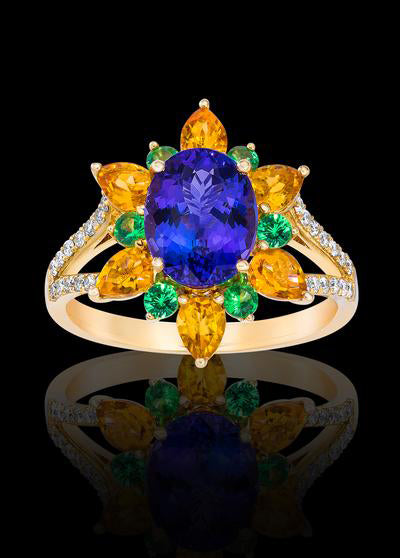 2005
The world's largest rough tanzanite (16,389 carats) was mined by TanzaniteOne.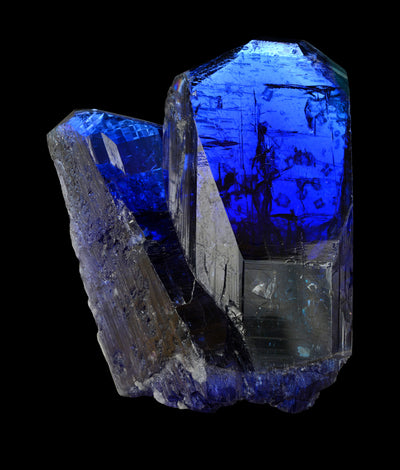 2010
Safi Kilima which means "pure mountain" in Swahili launches.
2012
The American Gem Trade Association has announced the winners of its 2013 AGTA Spectrum and Cutting Edge Awards. Naomi Sarna , who First Place in the Cutting Edge Awards with her magnificent tanzanite carving,"l' Heure Bleu", the world's largest carved tanzanite, 725 carats.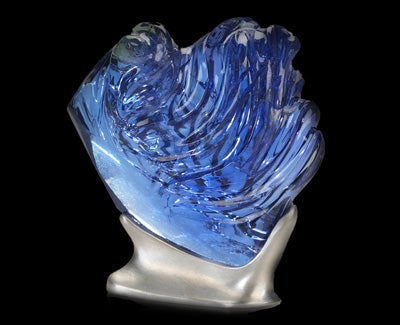 2017 - #TheYearOfSafi
Safi Kilima Tanzanite makes headlines celebrating 50 years of a once in a lifetime discovery. Customers can view stones larger than the "largest" faceted tanzanite in the National Gem Collection found at the Smithsonian Museum of Natural History.

Tanzanite is considered a "generational gemstone" because it's said to be found, mined and depleted all in one generation.It is said that this is the last generation table to buy tanzanite on the primary market.